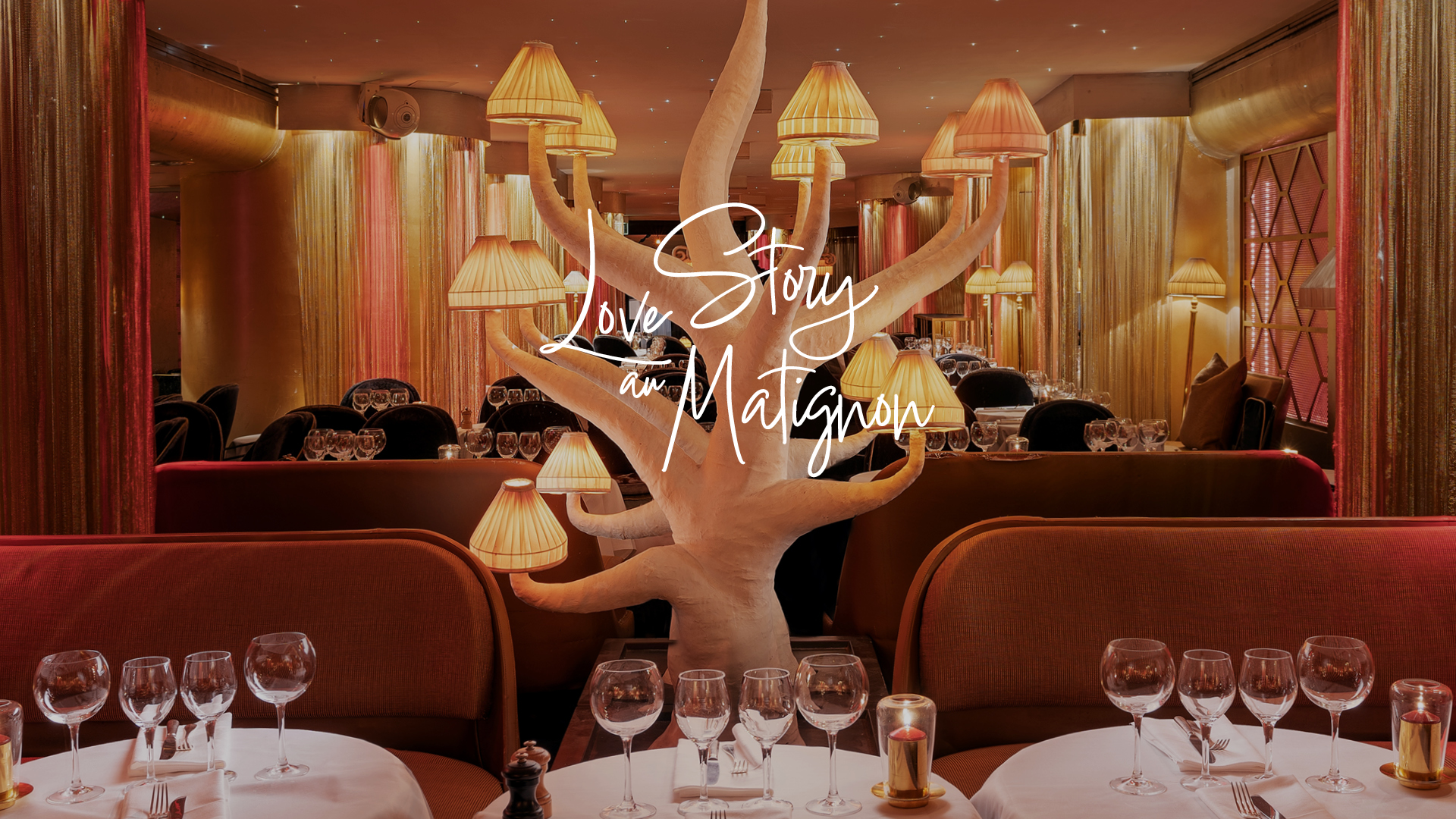 Matignon
Let yourself be seduced
by the most beautiful of romances
A MYTHICAL STORY
The elegance of the Parisian Triangle d'Or
& the exclusivity of a famous place
The impatience of a teasing rendez-vous
& the opportunity of a table for two
Matignon welcomes you for Valentine's Day.
Between attraction and obvious complicity
Between refinement and sensual modernity
Matignon restaurant celebrates the essential.
Beaumarly
stories
A little, a lot, passionately...
For Valentine's Day, Beaumarly inspires you stories to live, stories to seduce, stories to love. To each relationship its special place and to each romance its particularity, Beaumarly offers to create great moments of complicity.