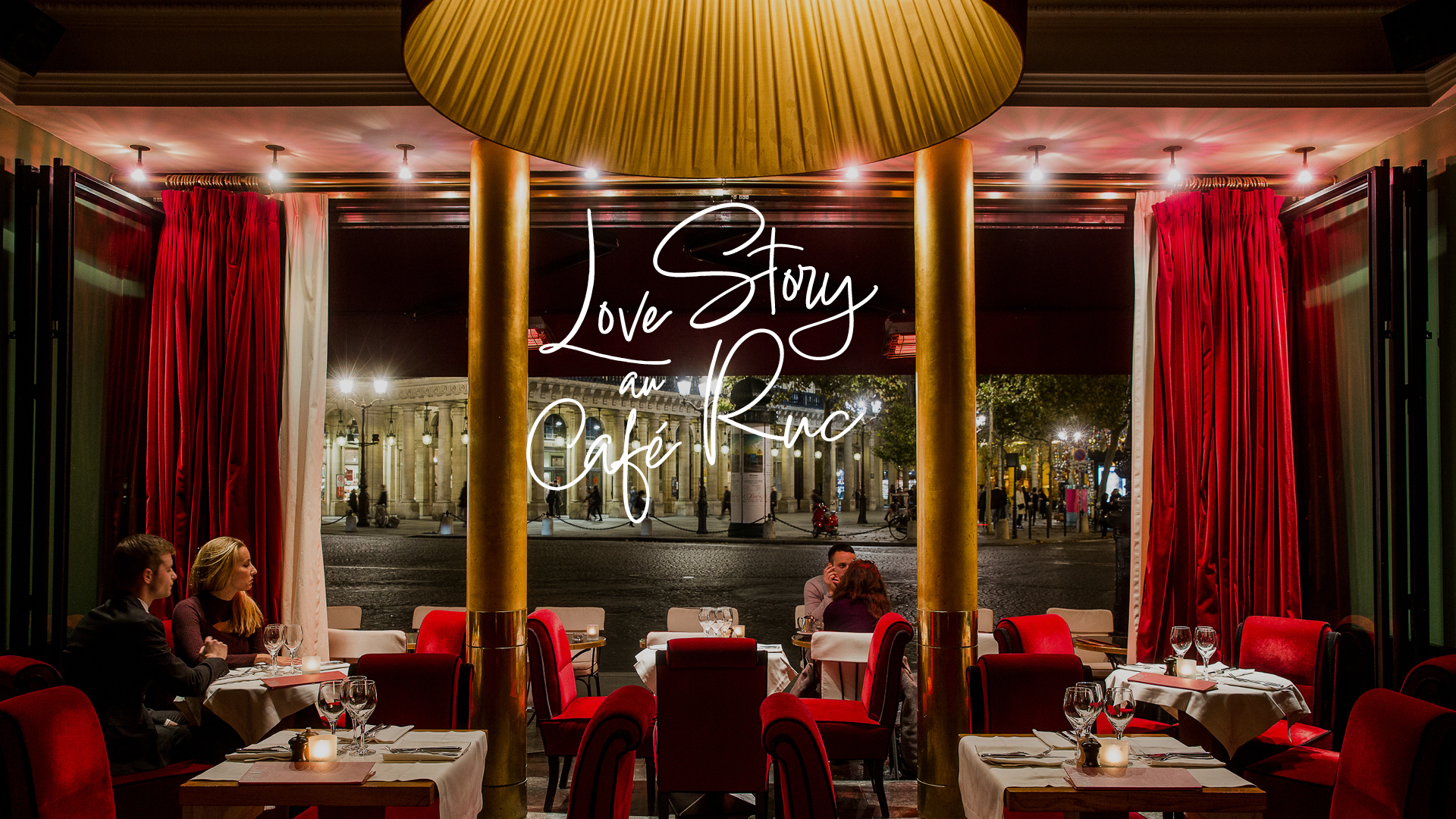 Café Ruc
Let yourself be seduced
by the most beautiful of romances
A ROMANTIC COMEDY
159, Rue Saint-Honoré,
Muffled atmosphere & subdued lights,
An attractive menu, a table for two.
Red velvet armchairs
Like an invitation to sweetness.
Curtain up at Café Ruc :
This year for Valentine's Day,
Improvise your romantic comedy!
VALENTINE'S DAY DINNER
Panfried mushrooms 25€
5 snails 25€
Crunchy prawns 20€
6 oysters « Perle de l'impératrice» 35€
Smoked salmon and toast 30€
Seabass carpaccio 32€
Beef filet, béarnaise or pepper sauce 50€
Lamb chops 45€
Veal liver with grapes 35€
Seared scallops 45€
Seabass, lemon butter 35€
Truffle Risotto 40€
Plate of cheeses 20 €
Exotic fruit salad 20€
Chocolate cake 20€
Profiteroles 20€
Pavlova with red fruits 25€
Sorbet with red fruits 15€
Beaumarly
stories
A little, a lot, passionately...
For Valentine's Day, Beaumarly inspires you stories to live, stories to seduce, stories to love. To each relationship its special place and to each romance its particularity, Beaumarly offers to create great moments of complicity.