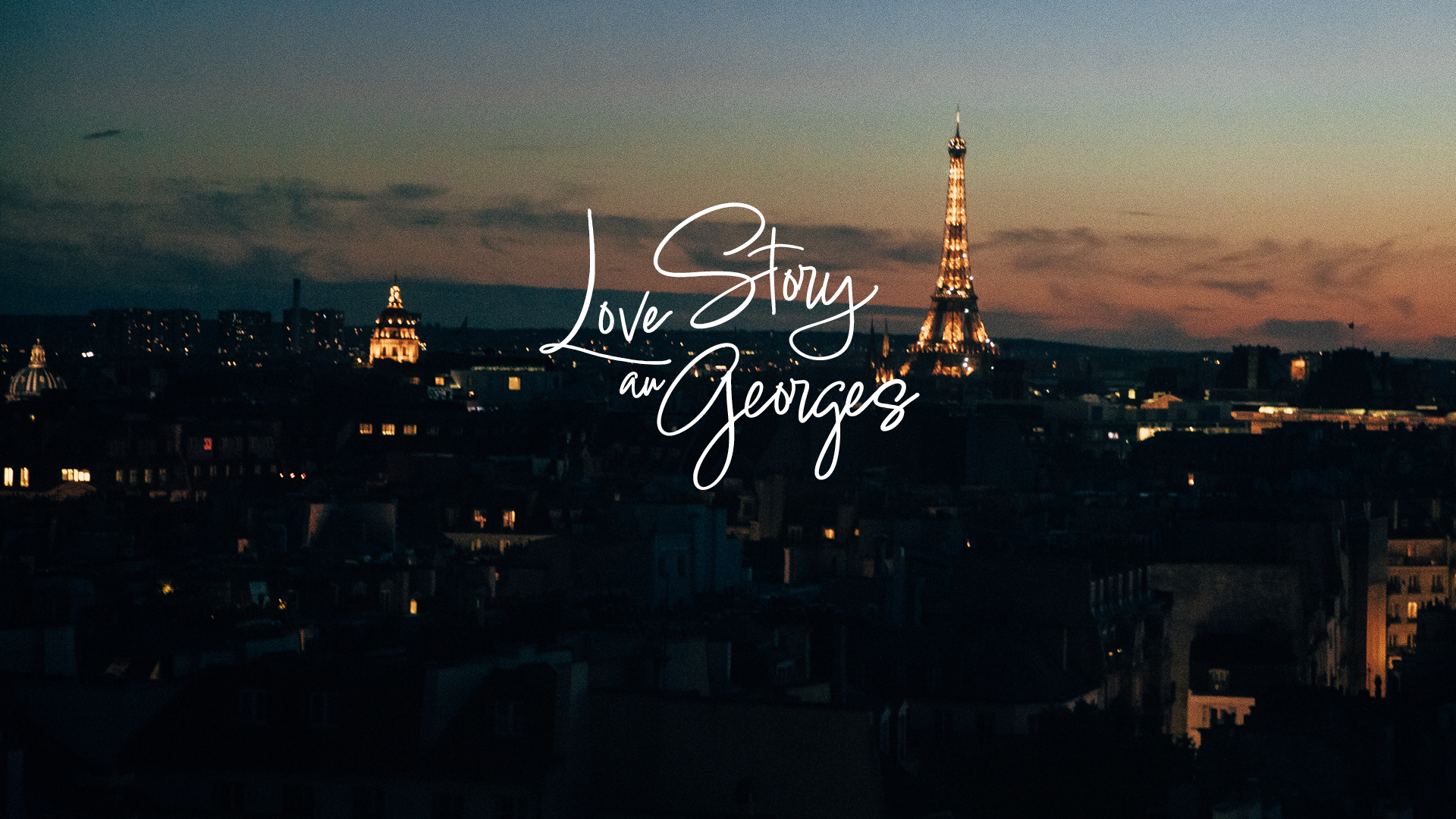 Georges
Let yourself be seduced
by the most beautiful of romances
HIGH LEVEL RENDEZ-VOUS
As time running out in the streets of the city
From the rooftop of the Georges, we are inspired by Paris
& affairs of the heart gain in importance.
Whether they are classical or romantic,
Whether they are fleeting or immutable
Let's make our stories beat :
This year, Valentine's Day will be high-level.

VALENTINE'S DAY DINNER
Single menu 150 €
Glass of champagne & Appetizer
Six big snails
or Burrata, eggplant confit
or Lobster salad
or 6 oysters «fine de claire» n°2
or Stuffed avocado from la maison du caviar
or Seabass carpaccio, kaffir lime, ginger
or Foie gras with fig chutney
or Caviar oscietre royal gold
30gr (+ 50 €)
Tuna tataki, slightly seared or raw
or Scallops, tom yam sauce
or Filet châteaubriand, béarnaise sauce or pepper sauce
or Veal chop, mushroom sauce
or Spicy lobster pasta
or Vegetarian risotto
Vanilla mille-feuille
or Cheesecake and red berries coulis
or  Chocolate lava cake, gluten free
or MY HEART
lime, lychee and raspberry mousse
or Fruit sorbet : mango or lemon
Beaumarly
stories
A little, a lot, passionately...
For Valentine's Day, Beaumarly inspires you stories to live, stories to seduce, stories to love. To each relationship its special place and to each romance its particularity, Beaumarly offers to create great moments of complicity.